Rogues History of Barbados
In Rogues Guide of Barbados History,  Bajan Culture & Attractions, we start by looking at the historical context of it all. Barbados became an independent nation within the Commonwealth in 1966. Originally occupied by Arawaks and Caribs, and later visited by the Portuguese and Spanish, it was colonised by the English in 1625 and remained under British rule until 1966.
The Spanish ignored it as did the french, Dutch, and all the European adventures set to discover and colonized the new world. It had been settled by Amerindian and Kaligano people in the past, but the Spanish captured the inhabitants and left it uninhabited. Barbados had little value in their quest for gold and fortunes of the new world and rich lands of South America. At that time, it did not seem strategic,  set off from the other islands that ranged north of Trinidad. This was Spain's loss and the English gain as Barbados became a strategic port in the African Slave Trade. It was the first land encountered in the middle passage and became a central port in the Atlantic Slave trade. Slaves were often transported through Barbados onto other islands and the Americas. With the huge market that evolved for Barbados' sugar, rum and molasses, it became a valuable British colony. Slaves, brought from Africa, and indentured servants from Britain worked on the plantations that exported fortunes of sugar back to Egland.
The Slave Trade was abolished in the 1800's and Slaves were set free with emancipation in 1834. The importance of sugar declined, and today tourism is Barbados' main industry. see Rogues history for details.
Rogues in  Paradise includes a section on modern history, starting with the early colonial settlers up to becoming a republic. It is a spirited account laced with comments and stories of everyday Barbados Caribbean characters,  rogues, and heroes. Click on the button under the image of the book on the right top of the page for more about the book.
Video – Rogues History of Barbados
Source Rogues in Paradise – The book. History does not change but how it's told makes all the difference. Rogues in Paradise narrates history as a story of characters, places, and events. Barbados People make the difference and the book is alive with humour and drama weaved together in lyrical prose that drives the reader forward with ease.  The book has an entire section on history but history is woven throughout the story. Starting with the instruction when it begins with An island Stands Alone. Check out the videos of selected chapters >>>

Rogues Guide Barbados Culture Attractions
Rogues Guide Barbados culture and attractions is a synopsis of its history, culture, and attractions. Barbados is a small (166 sq miles) but beautiful island that attracts many visitors each year to its shores. This island has fantastic long and wide soft sandy beaches, friendly people, much to see and do, and a serene atmosphere.
Natural Attractions
Barbados is blessed with beautiful beaches, both on the calm West Coast and the rugged East Coast areas. There are several reefs, both natural and man-made, which attract the serious diver.
While not having any spectacular mountain ranges, Barbados does have a diverse landscape, with the St.Andrew parish ( known as the Scotland District) having some attractive rock formations, particularly along the shoreline. It is geologically unique with ancient formations that are only found in Barbados.
The Atlantis Submarines provide a wonderful experience to enjoy the natural beauties of the waters around Barbados.
Harrisons Cave is one of Barbados's natural wonders with beautiful stalactites and stalagmites.
There is a fascinating story of the caves in Rogues in Paradise!
Activities Available On The Island
Rogues Guide Barbados Culture Attractions features a variety of activities for visitors of all ages and tastes. There are water-based activities such as diving, fishing, other water sports, coastal cruises, or just simply relaxing on the gorgeous beaches.
Be sure to visit Harrisons Cave, a natural wonder, also the Flower Forest and Orchid World to see the flora of the island.
If you are a golfer there are several golf courses for your enjoyment. Cricket lovers can watch the local matches or visit Barbados when international matches are being played.
Take a trip on the Atlantis submarine and enjoy the natural beauty of the waters around the island. There is something to please visitors of all age groups.
Journey to the heart and Soul of Barbados Culture
Gourmet Dining:
Rogues Guide Barbados culture and attractions would not be complete without showcasing its wide range of restaurants. Ranging from gourmet to those which provide many tasty local dishes which must be sampled. Barbados flying fish has a worldwide reputation and its famous "cou-cou" should be tried. Pudding and souse is another Barbadian favorite.
For local flavour and ambiance you must go to Oistin Fish fry:
Barbados also has a variety of restaurants offering international cuisine such as Chinese, Italian, Indian, Greek, and French to name a few.
Dining out at the many restaurants in Barbados is indeed a great experience. Gourmet restaurants like The Cliff, Cin Cin, Champer, and Tapas are internationally renowned.
Rogues Guide to Sightseeing:
Barbados has an excellent transport system. You can rent a car/moke and drive yourself around, take a reliable taxi, go on an organised coach tour, or an island safari. Coastal cruises are also popular, the helicopter ride across the island is another excellent way to capture the island's beauty. The local bus system ( both government-run and privately run vans) are another alternative for getting around the island. Bicycle and scooters are also available for rental. Don't miss Sam lords castle soon to be a luxury resort, it has a mysterious past which is a feature story in Rogues in Paradise.


read more in the book. see Sample Chapters here >>
Nature:
Barbados has beautiful beaches and the sea around the coast offers several opportunities for diving enthusiasts to explore the natural wonders of the ocean. While Barbados is predominately a flat island, the East Coast area has some breath-taking scenery. There are deep gullies and natural underground caves (Harrison's Cave) which is well worth a visit. Welchman Hall Gully, Flower Forest, Hunts Gardens and Orchid world all display the flora of Barbados. If you are lucky you can catch a glimpse of the Barbados green monkey while driving through the countryside. For an "organised" view of the natural creatures of Barbados be sure to visit the Wildlife Reserve. To see the underwater life take a trip on the submarine–truly spectacular!
Rogues Guide Barbados History Culture Attractions – Family Vacations:
Because of its lovely beaches and many family oriented hotels which provide various programs for kids, Barbados is an excellent choice for those with children. From the grandparent to the youngest member of the family, there is sure to be something exciting to do. Children and adults alike will enjoy the Wildlife Reserve in St. Peter – just one of the attractions which the whole family can enjoy.
A Culture of Health and Wellness:
Barbados has a healthy climate and the fresh breezes which blow straight across the Atlantic Ocean are sure to revive the tired soul. Relaxing on the lovely beaches can be a wonderful way to escape the stresses of modern life. Some of the hotels provide gym facilities, health and beauty salons etc. For those who enjoy walking be sure to take part in the National Trust Sunday hikes—a healthy experience.
Romance:

Barbados is a very romantic island, and many weddings and honeymoons take place there. There are several excellent wedding coordinators who can take care of special day. Honeymoon packages are widely available at hotels. What could be more romantic than a stroll along the beautiful beaches, relaxing over a drink and meal with a gorgeous view of the ocean?? Bring your special someone and enjoy romance in Barbados. Go to www.realholidays.com and ask them to arrange a romantic package for your enjoyment.
Rogues Guide Barbados Business:

Because of its stable political and economic climate, Barbados has brought many offshore companies to its shores. It is a low tax haven for many companies and the skilled and productive workforce in Barbados attracts foreign companies to set up there. For conferences, etc Barbados is the perfect place. Many hotels provide conference facilities, and the Sherbourne Centre is another popular venue for conferences etc. For the business traveller, many hotels provide internet access, data ports in some rooms, fax, and secretarial services.
Other Activities:

Enjoy the beaches and various water-related activities such as snorkelling, diving, coastal tours, submarine adventure etc.
Take a swim with the turtles and get a close look at these fascinating creatures.
Take an Island Safari and see areas that can only be reached by these jeeps. Rent a car and explore the island at your own pace. Barbados has an excellent road system and with a good map in your car you can visit several places of interest.
Go golfing, watch horse racing at the Garrison, cricket at Kensington or the smaller cricket pitches.

Visit the museum and other art galleries and Pelican Village where many local handicrafts can be found.
Visit the historical sites on the island for instance Codrington College, Gun Hill to name a few.
During the winter season, the Barbados National Trust opens many houses for viewing. These range from old-time plantation houses, like St Nicholas Abbey featured in Rogues in Paradise to the modern villas in Sandy Lane and Royal Westmoreland.

St. Nicholas Abbey is featured in Rogues in Paradise with a tale of mystery and murder most high – Get your free sample chapters …
For further information on Barbados activities go to the website – barbados.org.
Party: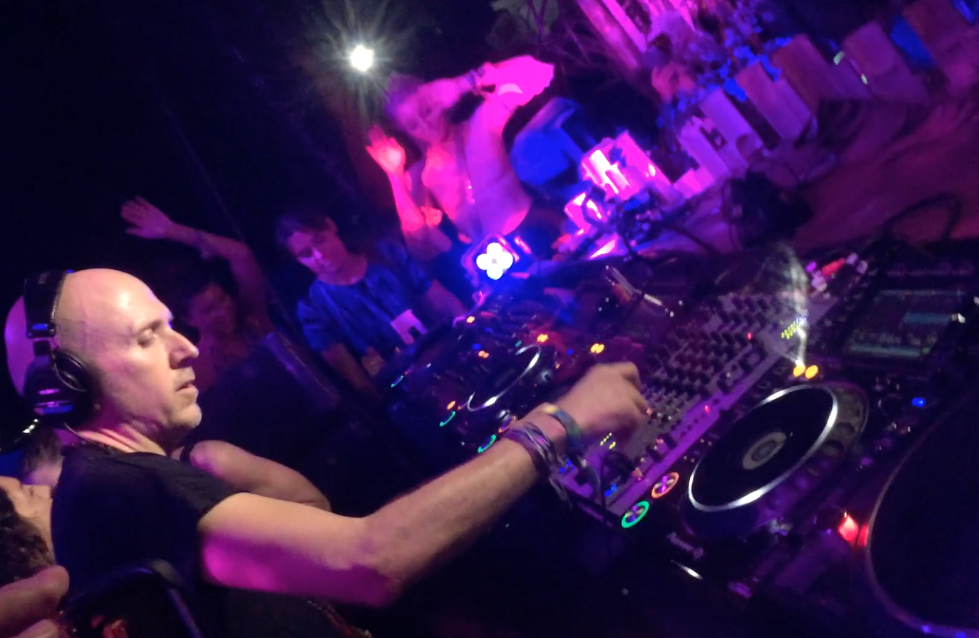 The hotels provide excellent night-time activities and there are several other night spots for the visitor to enjoy.
Dinner shows are popular too. For great food and music and an opportunity to meet Barbadians be sure to go to the Oistins Fish fry, mainly on Friday or Saturday nights.
Crop Over during August with its calypso competitions, costume parades etc is very popular. Barbados has a Jazz festival each year among other musical celebrations. There is lively night life in Barbados, particularly in the Ch.Ch. area of St.Lawrence Gap. Come see for yourself.
The Catamaran Party Boats -Tiami One of Many
The party boats are multifunction, specially built Catamarans. Some are made on the island and outfitted to sail a good crowd in comfort. That means ample seating and shade as well as room to dance. there is a bar and buffet service. They cruise up the coast and will anchor at several locations. It's not all party, the sailing along the coast in the data and at sunset is part of the deal. Some even do gourmet dinners and romantic music as they sail under the stars. A major attraction is the stop to swim with the turtles and to snorkel over the reefs.  They are sleek and agile, wide and stable as they plow over the waves under full canvass.
The jolly roger was one of the very first Party boats. It was an old-time wooden schooner that started operating in 1960. The original ship was retired but a new version still runs today operated by Black Pearl Party Cruises. The Jolly Roger experience is very much that of a pirate ship;  walking the plank and rope swinging is a big hit with children and the young at heart.
Accommodation
Visit PersonaHolidays to find the hotel, villa, apartment and home rentals that match your personality and mood. Select your Personal Vacation experience made just for you with Personaholiday travel matchmaker- https://personaholidays.com/stay/
As you choose preferences the matchmaker goes into action to discover your needs and match you with an experience based on the carefully assessed personality and character of the experience- Give it a try – There is nothing quite like anywhere else than right here in the Rogues network.
Personalised Holiday Vacations
Personality Moods: mindful, rustic, artisan, Avant-guard, mystique, dynamic, eccentric, wise, established,  warm, friendly
|  create your own experience>>
---
Rogues Tours Map of  Rogues in Paradise

Click on the image above – Barbados Interactive Map of  Rogues in Paradise
Summary Video -Rogues in Paradise – A Barbados Treasure
Rogues in Paradise a Barbados Treasure
Barbados Holidays - Six Mens Fish Market - A Distinctive Lifestyle
Rogues 21 Rum Shop Culture
Crane Beach Resort Barbados - So Much More Than a Beach
Barbados Carnival: Kadooment Street Party 1
Rogues Barbados Guide - An island Stands Apart
What Does Rogues Mean - Popular Definitions
Rogues Histry of the Spanish Caribbean
GoLocal Barbados
The Last of the Greek Dynasty- Burried in Barabdos
Rogues Reminiscing
Hello, I am Ian R. Clayton, Author of Rogues in Paradise, a book in the making. Rogues Guide is a project related to the book. It is an overview of several Caribbean Islands worthy of note. I have a special relationship with several of these islands, and I will be adding my Reminiscences in the island pages.
Barbados is Special, and it is the focus of Rogues in Paradise. It started as essays about the colorful characters I met while building the Barbados Tourism Encyclopedia. But it became more than that.
Rogues became a mystery as I sought to understand the reason behind the joy, wit, and wisdom of the ordinary extraordinary people I met. The book became a journey that navigates contemporary life against a complicated past. The mystery is in uncovering the reflection points in history that colored the island's character and its people.
My reminiscences for Barbados are in the book. It will be published in 2003, but you can grab samples of several chapters now.
See https://sample.roguesinparadise.com
I hope you enjoy the Rogues in Paradise and find some help in the Rogues Guise to Islands of the Caribbean. My Reminiscing of islands will be added to the Islands guide that the research team has put together. Happy travels.. Ian
---
More About Barbados
Rogues in Paradise Table of Contents
Barbados Books

]